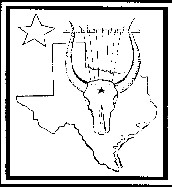 POETRY SOCIETY OF TEXAS
MEMBERSHIP
Annual Dues [July 1 - June 30]

Active Members $ 25.00
Native Texans,Citizens of Texas,or former
Citizens of Texas who were active members.

Associate Members $ 25.00
Those who desire to affiliate.
Also Libraries and Schools.

Sustaining Members $ 50.00

Supporting Members $100.00

Benefactors $300.00

Patrons of the Poets $500.00

Student Members $ 12.50

Jr. High and High School students attending Texas Schools or native Texans
[All privileges except year book.]

NOTE: Members, unless specifically exempt, must have their dues current before submitting contest entries. To be listed in the current A Book of The Year, members dues must be received by November 30.

---

PST MEMBERSHIP APPLICATION
PRINT THIS PAGE, [or on a 3 X 5 card]

Print your name and address as you wish them listed in Year Book.
Please list type of membership desired.
Return this Statement with your remittance made payable to



THE POETRY SOCIETY OF TEXAS
and mail to:
Sharon Young, Membership Chairman
19406 Wildwood Dale Lane
Spring, TX 77379
rwy7@juno.com



Type of Membership ___________________________________

Amount Enclosed ___________________________________

Name _______________________________________________

Address______________________________________________

City_________________________________________________

State________________________ Zip_____________________

Phone: Area________ ________________________________



---
for more information email: Poetry Society of Texas
---

PST Index
page updated 12/04/2004